Our first ever Couch to 5K program ended on the 15th of March with most participants taking part in the end of block 5K run. The group started and ended their 5K at Riverside on a typically wet and windy night.

We were impressed by everyone's commitment to the block of training and we loved the support everyone had for one another! We're excited to see what you all have planned next. Keep on running!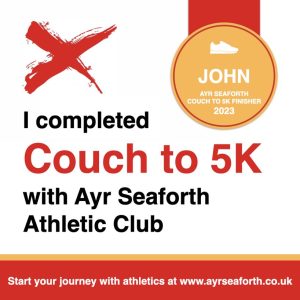 As a result of this program, Toni McIntosh offered to continue a free recreational running group every Wednesday at 6pm, meeting at Riverside Sports Arena.
Anyone interested in joining these sessions can contact us for more information.