Ayr Seaforth Athletic Club is a registered charity, operating as a non-profit, promoting the public participation in the sport of Athletics in Ayrshire and its communities.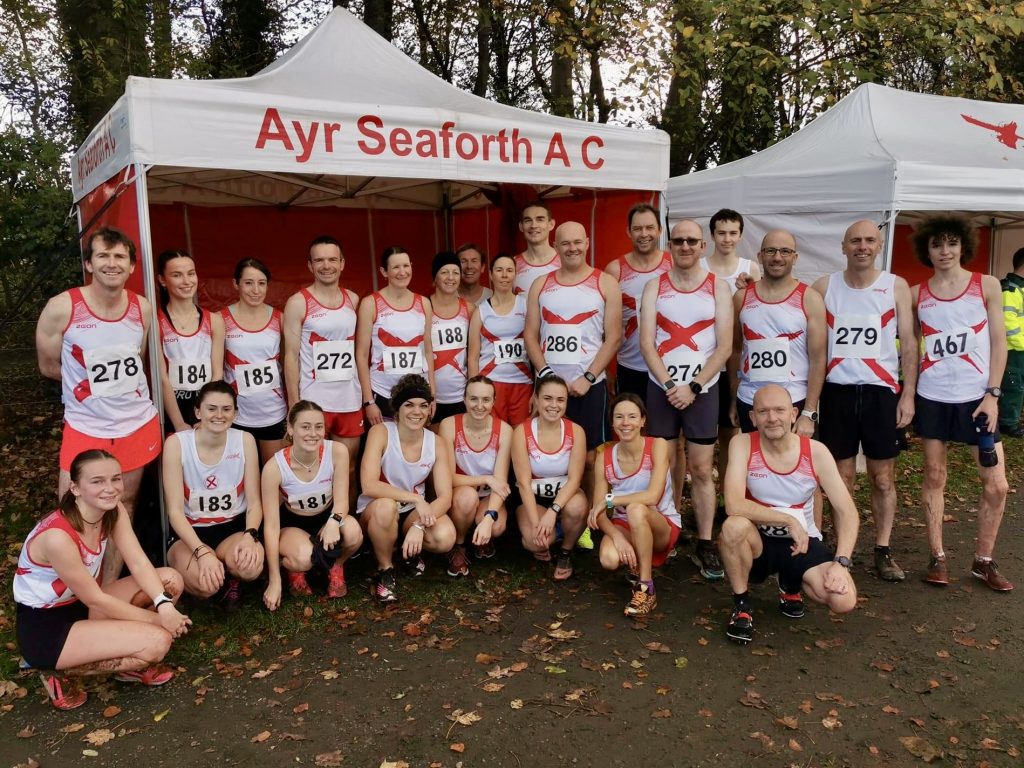 The Club was founded in Ayr over 60 years ago, calling the Dam Park Stadium its home until November 2022 when it moved to the purpose-built Riverside Sports Arena. We have a long history of providing pathways for local athletes to compete up to national level, producing national champions and record holders in Track and Field, Cross Country, Road Running and Disability Sport.
To represent the inclusive nature of the Club and its role in the community we have a number of focussed initiatives in the Ayr North area, in which Riverside Sports Arena is situated. Our Club Development Officer has supported the work of South Ayrshire Council's Active Schools team, including work with children and young people in Ayr Academy and its feeder primary schools. They are also leading free "Couch to 5K" sessions for local residents to support general health and wellbeing.
How you can support Ayr Seaforth
There are a number of ways that individuals and organisations can support the ongoing running of the Club, from volunteering to donations and sponsorship.
Volunteering
There are a whole host of roles, primarily coaching and administration, that are vital to the ongoing success of the Club and our athletes. See the volunteer page for more details.
Donations from Individuals
Members of the public associated with the Club or wider community may wish to support our work via donation of cash or relevant equipment. This is greatly appreciated and can be facilitated directly with the Club Treasurer. Please complete the contact form in the first instance.
Donations from Companies
Local or national businesses may wish to support our work via donation of cash (one-off or regular support) or relevant equipment. Some corporate donations have tax advantages – check the latest UK Government guidance on Corporation Tax and tax relief for donations to charity.
Many businesses choose a Charity of the Year to support throughout the year with employee-driven activities and fundraising. We would be delighted and grateful to discuss opportunities to support Ayr Seaforth in this way.
Sponsorship from Companies
Local or national businesses can support the Club in a wide variety of areas, receiving association with the Club in return via our website, member email newsletters, social media, events, kit and equipment. Sponsorship for the following categories and bespoke packages is available to suit a wide variety of budgets.
Training Kit worn by Club athletes and volunteer teams

Competition Kit worn by Club athletes

Equipment used for training and competitions

Events

Annual Club Championships

Annual Award Presentation Night

Annual Award Presentation Night printed program

Annual Award Presentation Night sponsored award and trophy

Annual Award Presentation Night volunteer category prizes (e.g. vouchers)

Club branded Tent, Event Flags, Banners used at competitions
If you or your business would like to support Ayr Seaforth Athletic Club in promoting athletics across Ayrshire please get in touch.