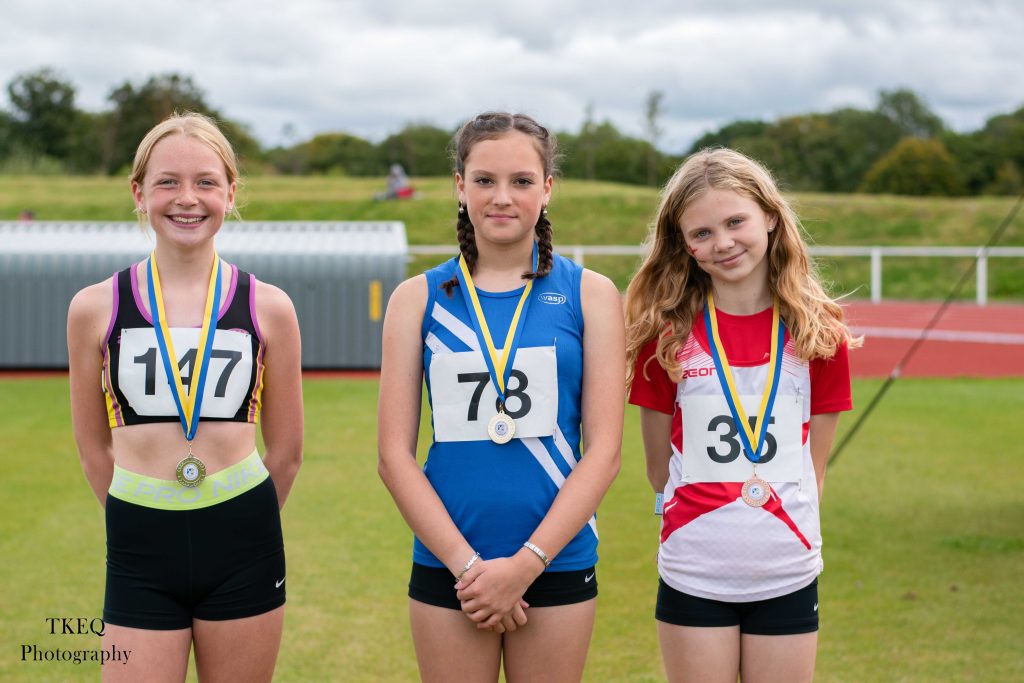 Photo credit: TKEQ Photography (Taylor Ellison-Quinn)

Congratulations to all of our medal winners from the Ayrshire Track & Field Championships. Open to any Ayrshire resident, this competition primarily brings together the best from the big 3 Ayrshire Clubs – Kilmarnock Harriers, North Ayrshire AC and Ayr Seaforth AC.
It was a very successful day as many Seaforth athletes set new PBs. Luca Stewart was back in winning action following a back injury winning both the U15B 100m and 200m. Megan Mason demonstrated her range by winning the 800m and the High Jump in the U13G competition. First timer Findlay Ledger impressed by taking 3 medals home with him. Gold in the U13B Long Jump and 2 third places in the 100m and 800m. Well done Findlay!

This was the first time the competition had gone ahead since the pandemic. Thank you to all of the officials and volunteers who made it happen and helped deliver a great event.
Ayr Seaforth Ayrshire Champions
Ruth Kirk – Javelin Throw (Senior Women)
Craig Challis – Javelin Throw (Senior Men)
Marnie Harrower – 800m (U17W)

Luca Stewart – 100m and 200m (U15B) – pictured below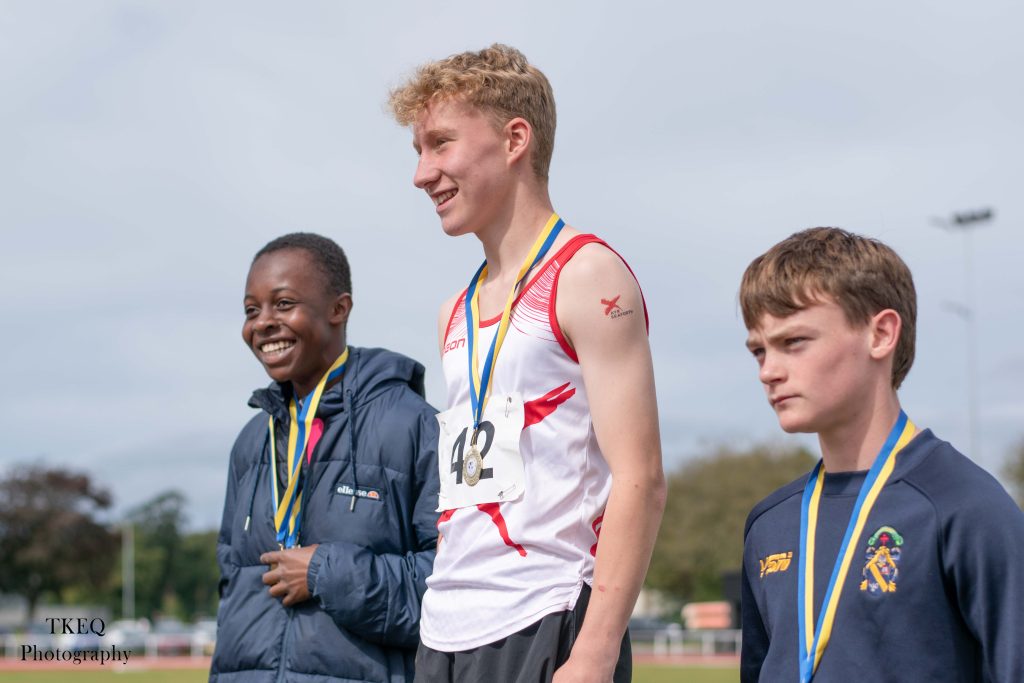 Megan Mason – High Jump and 800m (U13G) – pictured below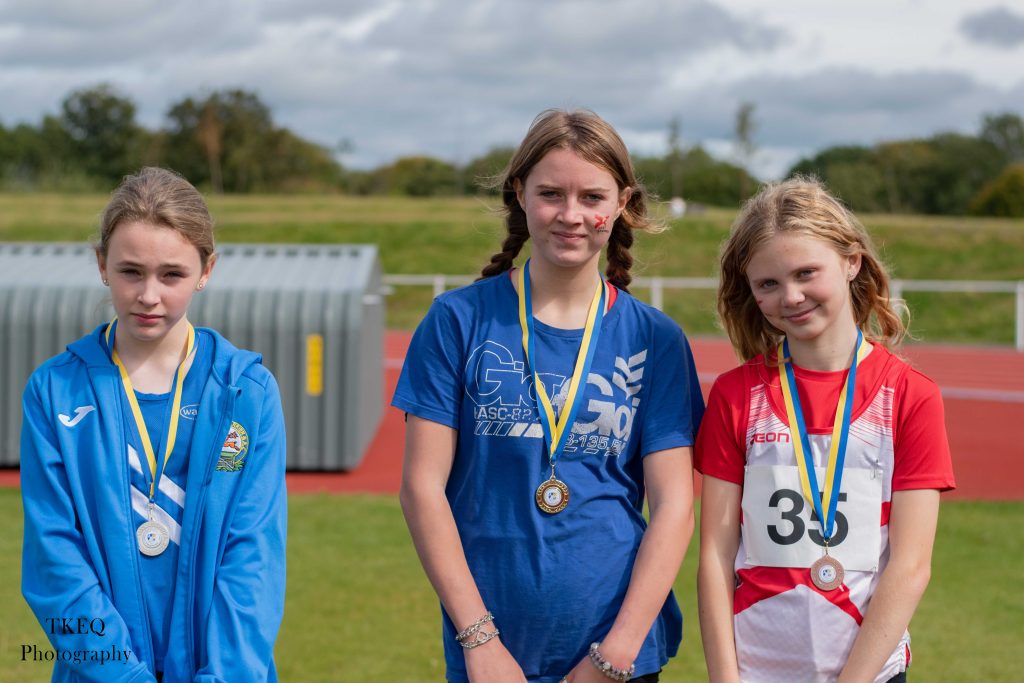 Robert Barnard – High Jump (U13B)

Findlay Ledger – Long Jump (U13B) – pictured below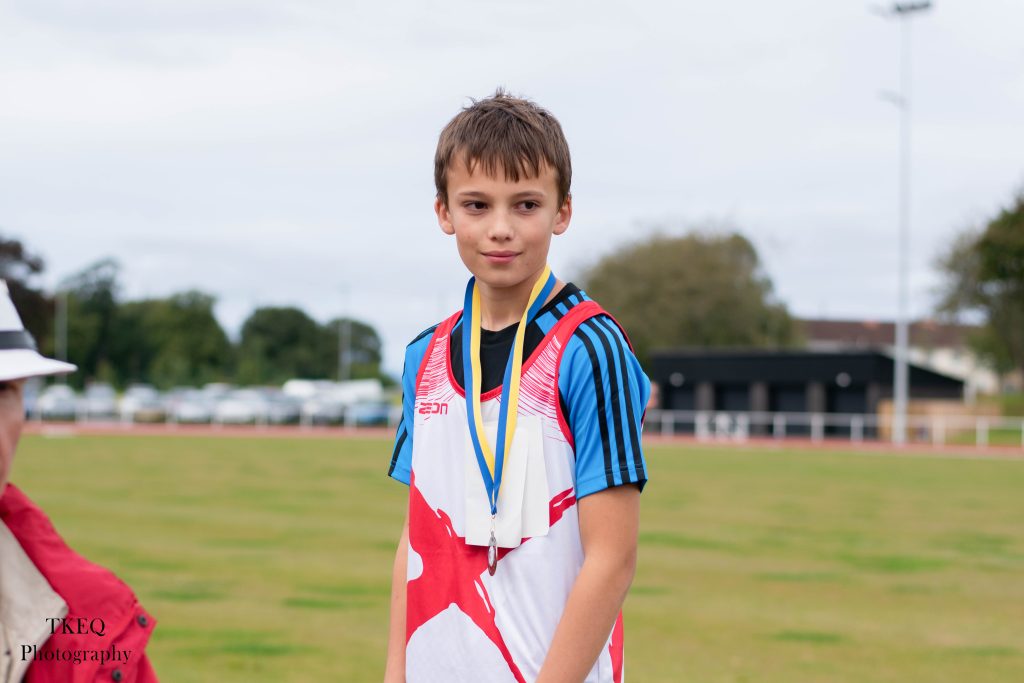 Eva McColm – 150m (U11G)
Riley Killoch – 150m (U11B)